Meet the Trustees

Paul Shattock
Chairman
Paul is the founding Chairman of ESPA and a parent of Jamie (born 1970) who has classic autism.  He set up the Charity with a group of other parents of young adults on the autism in 1989 (formerly known as Communities for Autistic People). Paul is the former President of World Autism Organisation.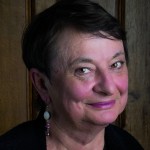 Professor Rita Jordan
Emeritus Professor in Autism Studies: Autism Centre for Education and Research, The School of Education, The University of Birmingham.
After a Psychology Degree Rita taught in mainstream and special schools, including 9 years as Deputy Principal in a school for learners with ASC. She has a MSc. in Child Development, MA. in Linguistics and has qualified teacher status. She has taught at the University of Hertfordshire on special needs, language development, clinical linguistics, education and cognitive science. Her doctorate was on pronouns in autism. Since 1993 Rita has developed and run a range of professional development programmes in autism studies at the University of Birmingham.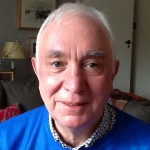 Phil Moxon
Currently I am the North East Area Coordinator for the Further Maths Support Programme which involves organising tuition of A Level Mathematics and Further Mathematics, events and conferences and professional development of teachers. Previously I have been a Head of Mathematics and Head of Sixth Form in a large state school.
I am also Director of a local charity which provides community leisure facilities.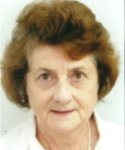 Stephanie Robinson
Stephanie has worked extensively with people on the autism spectrum over many years in both the statutory and voluntary sectors.  After an early career supporting students in further education Stephanie worked for the National Autistic Society as an Adult Service Manager, where she led a service of further education and residential provision.   Subsequently she became a Staff Training Manager, in which role she worked on the development and implementation of a specialist programme of training for those supporting children and adults on the autism spectrum (NAS-SPELL).

Malcolm Hooper
Malcolm trained as a Pharmacist but spent most of his career teaching and researching at the (now) University of Sunderland. Ultimately, he was appointed Emeritus Professor in Medicinal Chemistry.  His academic credentials are impressive and he has published over 50 papers in peer-reviewed journals.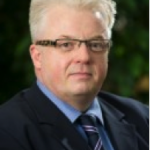 Graeme Young
Graeme is the Business Development Managers in the Faculty of Science, Agriculture and Engineering at Newcastle University. He has a wealth of experience developed over a number of years working within the Higher Education Sector as well as in industry. His experience extends across disciplines in science, engineering and technology together with 4 years working closely with schools and institutes in the Faculty of Medical Sciences and the Joint Research Office with the Newcastle-upon-Tyne Hospitals Trust.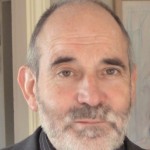 Tom Berney
Tom worked as a Consultant Developmental Psychiatrist (accredited in Intellectual Disability Psychiatry and in Child & Adolescent Psychiatry) Tyne & Wear for 30 years during which time he became the honorary Psychiatrist for ESPA. Four years ago, he retired from the NHS to specialise in Autism, largely working with ESPA but also as the clinical coordinator for the Oxford Brain Bank. In September 2013 he was welcomed as a Director of the Charity.