Professor Rita Jordan Bsc., QTS., Msc., MA., PhD. C. Psychology, OBE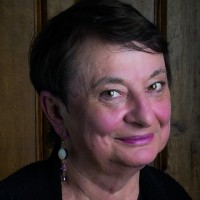 Emeritus Professor in Autism Studies: Autism Centre for Education and Research, The School of Education, The University of Birmingham.
After a Psychology Degree Rita taught in mainstream and special schools, including 9 years as Deputy Principal in a school for learners with ASC. She has a MSc. in Child Development, MA. in Linguistics and has qualified teacher status. She has taught at the University of Hertfordshire on special needs, language development, clinical linguistics, education and cognitive science. Her doctorate was on pronouns in autism. Since 1993 Rita has developed and run a range of professional development programmes in autism studies at the University of Birmingham.
She has written about and researched many aspects of autism and has been involved in training events, consultations and conferences all over the world. Rita established 2 journals in autism and was co-editor of Autism: The International Journal of Research and Practice for 11 years and on the editorial board of 4 other journals. She has served on national and international task forces and working parties to review evidence and offer advice in relation to ASC. Rita continues to lecture and train at conferences and training events nationally and internationally.