ESPA Research
ESPA Research is a subsidiary of ESPA and aims to improve the quality of life of people on the autism spectrum through the publication of high quality scientific research.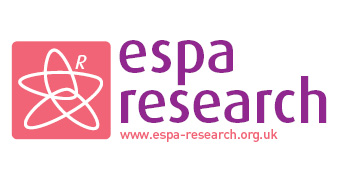 Autism means different things to many people. It's a label that often denotes significant disability and enhanced risk of various life-changing co-existing conditions, sometimes requiring day-to-day supervision and attention. It's also a label of identity, and recognition of the immense diversity present among people.
ESPA Research recognises that autism means different things to different people. Our aim is simple: to conduct high quality research designed to have real-world positive impact for people on the autism spectrum and their families and significant others. Improving quality of life is primary tenet behind our endeavours.
Our research interests are varied but typically include: (1) investigations on the potential effect of diet and specific dietary components in the context of autism and related labels; (2) metabolomic analysis for potential biomarkers aiding early diagnosis or indicative of best- or non-response to various interventions; (3) the application of health informatics (data mining) to autism research to further aid in defining the very wide autism spectrum. The endpoint is to improve quality of life for all.
Details of some of the peer-reviewed and other research papers that we've published can be found here: https://scholar.google.co.uk/citations?user=7AKGcI4AAAAJ&hl=en
We're always on the lookout for new research directions, ideas and partners. Similarly, we're always seeking new ways of funding our research and further achieving our aim. If you can help with either, please do let us know. We can be contacted via social media at: https://www.facebook.com/ESPA.Research/
ESPA Research Ltd. Company registration: 6862992. ICO: Z1893733 Registered office: 2A Hylton Park Road, Sunderland SR5 3HD, UK