ESPA Research
ESPA Research is a subsidiary of ESPA and has for over 25 years been investigating autism spectrum conditions.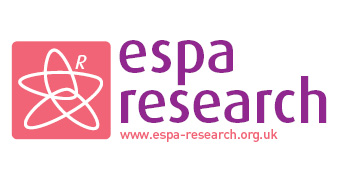 Its aims are to improve the quality of life for people on the autism spectrum through high quality publishable research.
The primary research interests of ESPA Research include:
The potential use and effectiveness of gluten and/or casein-free diets for the alleviation of some of the symptoms of autism.
The application of a health informatics approach to autism and related conditions.
The analysis of biological samples from people with autism and related conditions to seek chemical entities that could provide insight into any underlying metabolic abnormality.
ESPA Research has a number of research projects on-going including the following:
Metabolomics – prediction of dietary responders based on urine compounds. (The ScanBrit Study)
The effect of colour therapy for autism.
Developing new ways of administering medicines to people with autism.
Vitamin D and autism.
ESPA Research is also involved in reviewing various guidance on the use of interventions for autism, including lay and professional publications.
To find out more about ESPA Research or to download many of our published papers, go to our website www.espa-research.org.uk