Tom Berney MB ChB DPM FRCPsych FRCPCH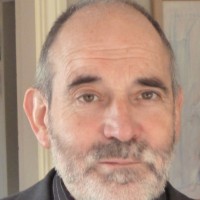 Tom worked as a Consultant Developmental Psychiatrist (accredited in Intellectual Disability Psychiatry and in Child & Adolescent Psychiatry) Tyne & Wear for 30 years during which time he became the honorary Psychiatrist for ESPA. Four years ago, he retired from the NHS to specialise in Autism, largely working with ESPA but also as the clinical coordinator for the Oxford Brain Bank. In September 2013 he was welcomed as a Director of the Charity.
He has engaged actively in the work of the Royal College of Psychiatrists and was the chair of the working party developing (and now revising) its policy on the provision of Psychiatric services for adults with ASD. He is also chair of the College's standing group/network about Adults with ASD and part of a group developing and delivering a teaching programme to update adult Psychiatrists.