Montpelier Terrace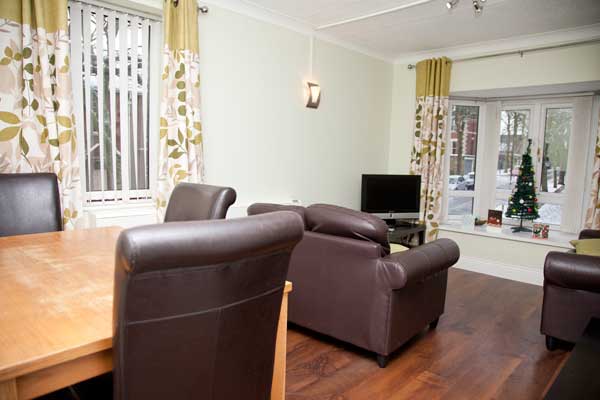 Montpelier Terrace consists of three self-contained flats each accommodating up to two people. It is located in a pleasant residential area in Sunderland within walking distance of the city centre and surrounded by local shops and facilities.
The aim of this service is to offer individuals with an autism spectrum condition, some of whom have additional mental health needs, with a short to medium term placement that focuses on promoting their independence, confidence and self-esteem. This has been a very positive stepping stone for some people who now live more independently with reduced levels of support.
Everyone enjoys a lifestyle based upon their interests, wishes and aspirations for their future. Staff support each person to run their home, go to college, seek voluntary employment and access a wide range of community activities and events. People also have the opportunity to enjoy the full range of activities and social events available through The Croft Centre.
The flats are registered with the Care Quality Commission and consistently receive outstanding reports.